Transportation of the Shipping Container
The following photos are what we recommend for the transportation of steel shipping containers.
The first two photos are a 20ft Tilt Flat bed Toe-Truck. It is used for automobiles and can be used for 20f shipping containers.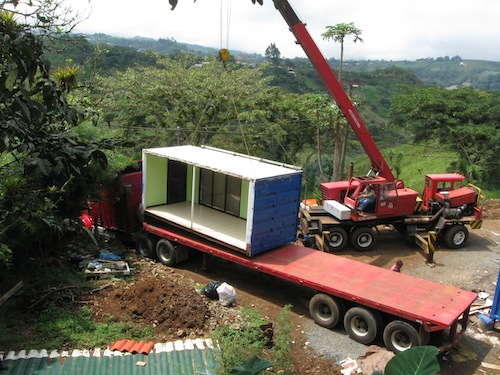 The above Photo is a crane that can do a lot for you. This can travel on the highway and get to your destination and unload as many containers, bot 20ft and 40ft. We use this service a lot in Costa Rica.
Below are two videos of the actual 20ft and 40ft Flat-Tilt Bed trailers: