The way you lock your box is very important in Costa Rica!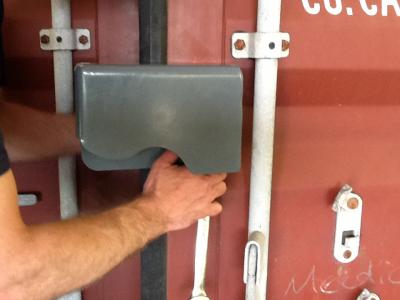 Most land owners in Costa Rica understand the concerns around home security. Unfortunately Costa Rica has a high crime rate regarding property. So it is always in your best interest to over protect your stuff so you can't sleep at night. A steel shipping container is already very well secured, however there is still the door and the lock on that door. No one is breaking into your roof or windows (if you have the bars on them or the steel door slider). The lock on the door is the main way to enter. When we build our shipping container homes in Costa Rica we make sure to focus a lot of attention on the security features of the home. The above photo is a great example of how to protect your locks.
Some of the below photos show a very strong lock as well.