How to increase your sq/ft on a shipping container home!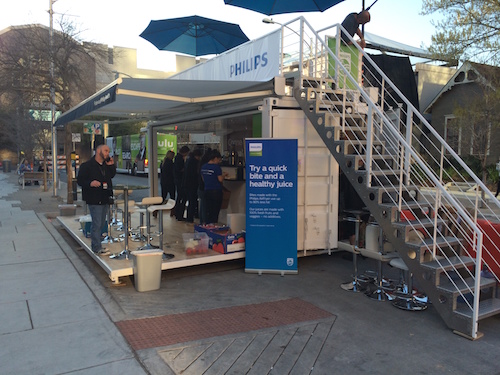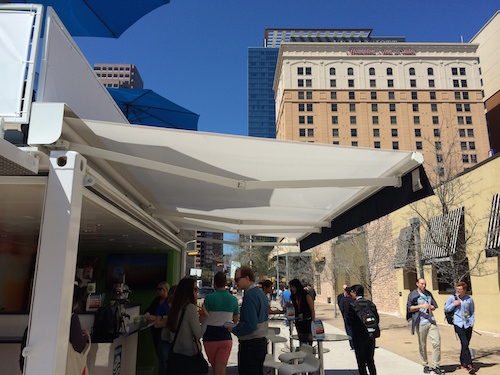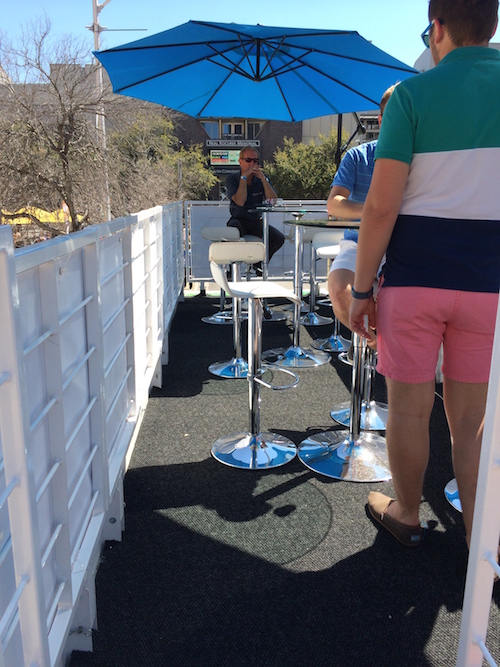 This is a photo from SXSW Austin Texas. This is a perfect example of an increase in space. This started as a 20ft shipping container with a sq/ft space of 160. And within minutes, minutes! it turned into this! A 480 sq. ft. fully operational coffee shop and juice bar. Upstairs patio/deck to enjoy the view while sitting and sipping your Joe.
This is an incredible awning that extends out to cover the entire deck that opens up. All run on hydraulics. This awning opens with a touch of a button and with ease. We have some photos of close ups of the installation process.
Upstairs deck with a view. A wooden platform must have been placed down on the surface to create this deck. Then a rubber surface on top of that. The side railings disconnect for transport.
The following photo shows the two drop down decks that are operational on hydraulics.
Below on the left you can see the two steel boxes that encase the hydraulics.
This entire unit packs up quickly and smooth. A great way to increase your space.